Today is Transgender Day of Remembrance.
And I'm reminded how lucky I am. I am lucky to know the trans people I know in my life and I am extraordinarily exceptionally lucky that all of my trans friends are still living.
Today is about those we have lost and on this blog I will speak a very few of their names: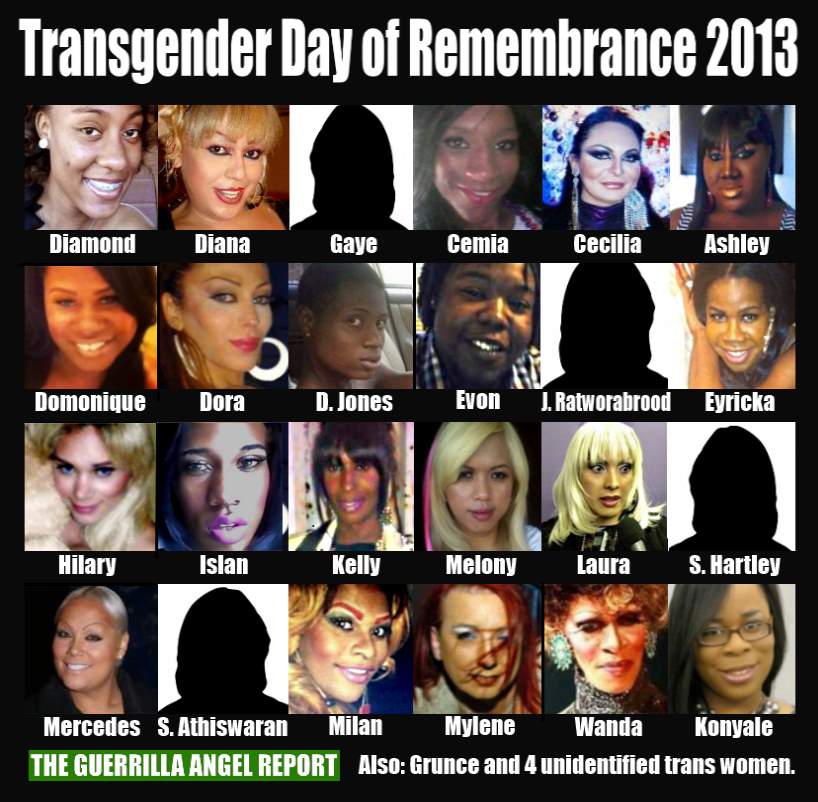 It's important for us to culturally own the absences of these people as the deep loses they are.
But for me, because I've been so lucky to not lose anybody I love, today is also the day I think about the trans friends/family I know and value and love and miss. I make damn sure to feel grateful that they are still around and, if appropriate, let them know that I see, in some part, how fucking hard it is and that I am SO FUCKING GLAD that they are still here.